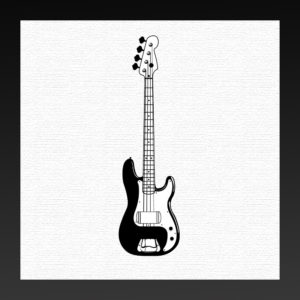 Bass Guitar,Learn online Guitar,Online Guitar Institute,Guitar Classes online,Online Guitar Classes,Learn online Bass Guitar,Online Bass Guitar Institute,Bass Guitar Classes online,Online Bass Guitar Classes is a commonly spoken phrase used to refer to the electric bass and horizontal acoustic basses, a stringed instrument similar in design to the electric guitar, but larger in size, commonly fretted and sometimes fretless and with a lower range.
The sound of a bass guitar is generally very low pitched. This is one instrument that can be found on almost any rock or pop song. And bass guitarists and thus always in demand by any newly forming bands.
---
REGULAR COURSE:-
---
Concept – To become a quality bass player you need time and patience. Whatever comes with patience, practice and constant efforts is always great and also everlasting. This course module will aim at making you achieve great heights in music. You will be taught music in detail with the theory (reading music using staff notations). Now if you ask the question "How much time will I take to play like Flea?" then it is a wrong question. That is why there is no fixed duration in this module.
Frequency – 1 class per week of 1 hour (or 4 to 5 classes in a month or 14 classes quarterly)
Batch Strength – Individual classes
Duration – No fixed duration. Whenever you are able to complete one grade you can clear the exam and move on to the next.
Add-ons – We will be providing you all the reference material like workbooks, CD's etc. free of cost. You will also be given free workshops on music theory and other music related topics every month.
Certification – Certification from Rock School, UK after clearing the exam.
Rules and Regulations / Fees Structure

CONTACT US NOW FOR FURTHER DETAILS